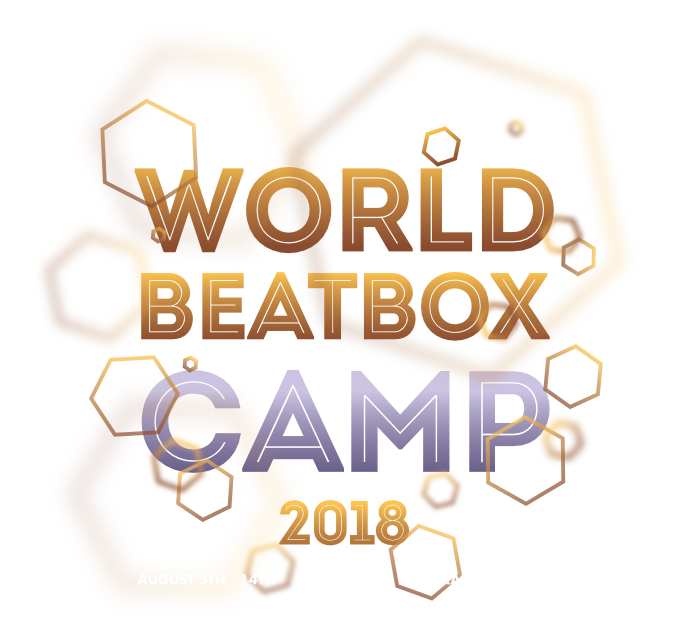 The greatest beatboxing event ever.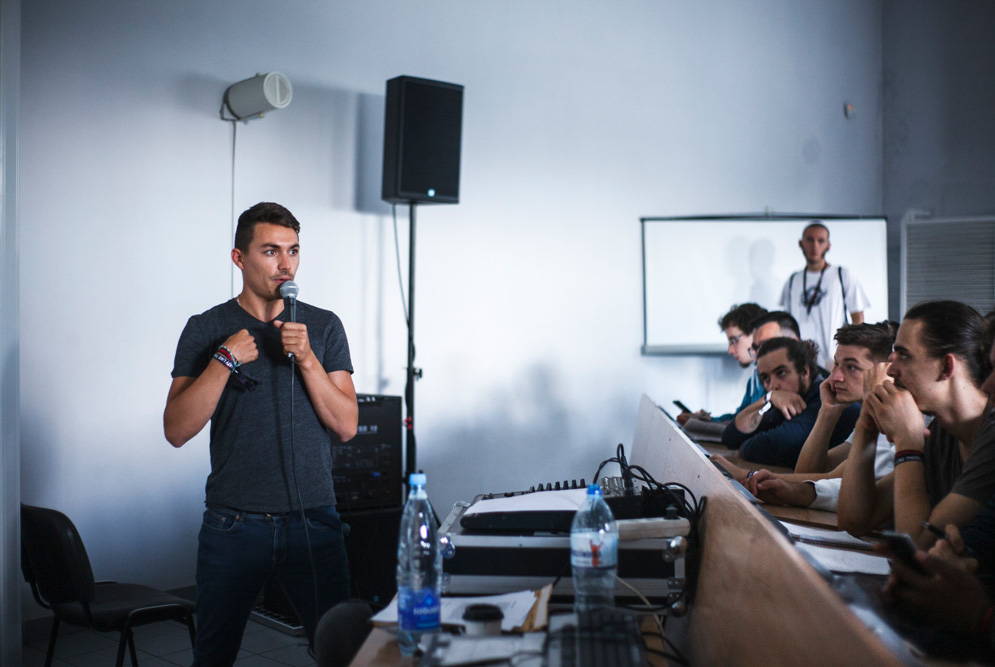 The World Beatbox Camp is the most advanced educational beatbox Event worldwide. We are proud to announce the second round to make history, once again.
You'll get to see the beatbox legends showcase & perform live! This experience is priceless and nothing compared to what you see in videos. There is an After Party in cooperation with the Fair Play Dance Camp each Night.
The combination of dancers & beatboxers from all around the globe ensure a truely unique and magical experience. Beatboxers are able to be inspired by the dancers and vice versa. There will also be a "Dance To The Beatbox" battle contest when the dance battle is run just by the beatbox with no DJ. You'll even have the chance to do a cross lesson, whereby beatboxers can learn to dance, and dancers can learn to beatbox.
The  Accommodation and Meals are included in all workshop packages marked with a "+" . World Beatbox Camp will take place at AWF University in Krakow, Poland from the 5th to the 14th of August 2018 . You will stay with all the beatboxers at the dormitory within the premise of the event, so everything is very convenient.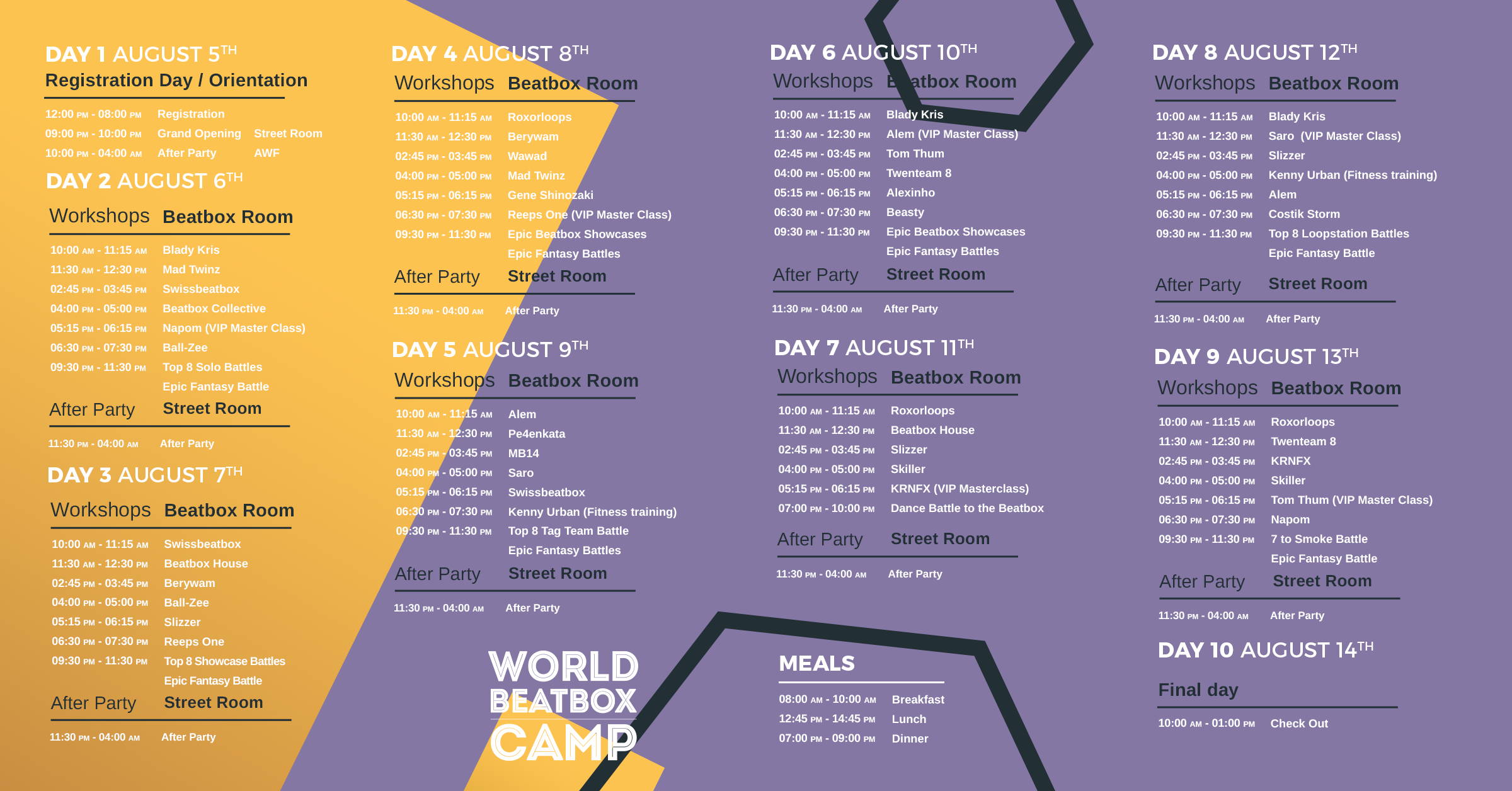 LOOKING FORWARD TO MEETING YOU!